NaMeX Meeting 2014 has been held in Rome on Tuesday, June 17 2014 at the Casa del Cinema, in Largo Marcello Mastroianni, 1.
During this edition we discussed about the Net Neutrality and the Italian Digital Agenda, two major topics for the development of our community.
In the morning session, about Net Neutrality, we attended a confrontation among the main actors in the local debate in Italy, starting with Stefano Quintarelli (MP, one of the most outstanding defenders of Net Neutrality) and Daniele Roffinella (Telecom Italia). Stefano Trumpy talked about Net Neutrality as it is seen in several international contexts, while Innocenzo Genna described what is going on in Bruxelles; Antonio Perrucci, AGCOM Vice Secretary General, illustrated the point of view of the Communication Authority.
The morning keynote speaker was Christian Kaufmann, director of network services at Akamai, who illustrated how the Italian Internet is seen from their privileged observatory (The State of the Internet 2014).
In the evening session, the keynote speaker, Agostino Ragosa, General Director of the Agenzia per l'Italia Digitale (AgID), described the state of the art and the operational perspectives of Agenda Digitale Italiana.
The following speakers discussed the features and the expected evolution of main AgID operational projects: Giovanni Rellini described Public Administration datacenters optimization efforts and Marino Di Nillo talked about digital identity and the Public Connectivity Network (SPC). Francesco Loriga, LAit CEO, illustrated latest updates about the Agenda Digitale della Regione Lazio, while Renato Brunetti and Antonio Baldassarra confronted with institutional representatives, fostering the point of view of ISPs and NAMEX.
The event was chaired by Cristoforo Morandini, Between.
SPONSOR
The event was sponsored by:
Reverse sponsor: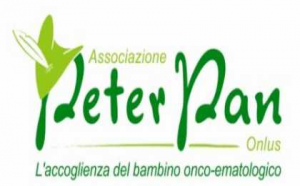 9.30 Registration
10.00 Opening of the event

R. de Sanctis, President, NaMeX

10.10 NaMeX Services roadmap

M. Goretti, General Manager, NaMeX (slide PDF)
F. Ferreri, Technical Director, NaMeX

10.45 The bandwidth consumption scenarios and the evolution of Content Delivery Network

C. Kaufmann, Director Network Services, Akamai Technologies (slide PDF)

11.15 Net Neutrality and the new digital ecosystem

I. Genna, Partner, Genna Cabinet (slide PDF)
S. Trumpy, Italian Government Delegate to the Governmental Advisory Committee, ICANN
A. Perrucci, Vice Secretary General, AGCOM
M. Pellegrinato, Deputy Director Research & Engineering, Videotime – Mediaset Group (slide PDF)
D. Roffinella, Resp. Next Generation Network, Global Advisory Services, Telecom Italia (slide PDF)
S. Quintarelli, Italian MP (Scelta Civica) (slide PDF)

13.00 Lunch break
14.30 Present and future of the Italian Digital Agenda

A. Ragosa, General Director, AgID

15.00 From the Digital Agenda to the operational projects
16.30 Final considerations
17.00 Closing of the event